Tropical Storm Warning - Gulf Of Mexico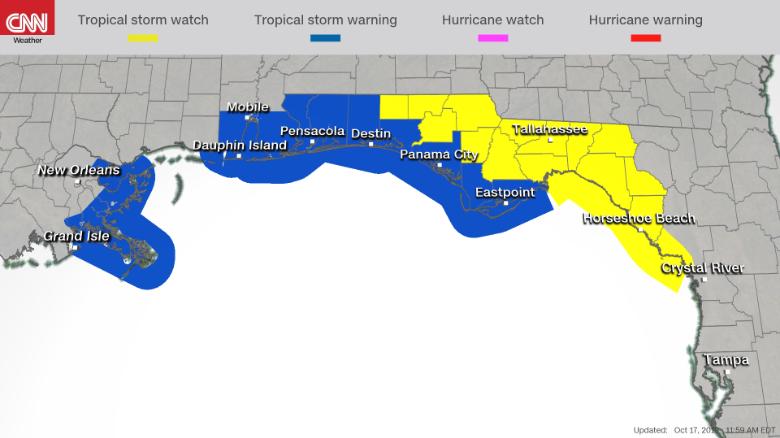 A disorganized area of storms in the Gulf of Mexico is expected to develop into a tropical or subtropical storm Thursday evening as it heads toward the Gulf Coast.  Potential Tropical Cyclone 16 has a 90% chance of developing into a tropical or subtropical storm over the next two days. The system is expected to continue to intensify and tropical storm watches and warnings and storm surge watches have been issued for parts of the Gulf Coast, from Louisiana into Florida.
The system is expected to begin moving northeast toward the US Gulf Coast, with a potential landfall along the north-central Gulf region Saturday.  Regardless of tropical formation, the system could bring heavy rainfall and high winds to Gulf Coast states.  It is too early to tell exactly which areas will feel the impacts. Still, most of the forecast models agree the storm will move into the Florida panhandle, as indicated by the latest forecast track from the NHC.
I will post more information as it becomes available. 
-Dan