NOTICE - Gulf Shores Utilities Water Shutoff (9/18/19)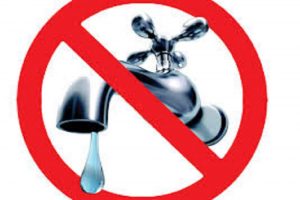 Dear San Carlos Owners & Guests:
Please know that we just received notice that the Gulf Shores Utility Department will be shutting the water main off on East Beach Boulevard tomorrow morning, September 18, 2019, between the hours of 4:00am through 5:30am.  Apparently the utility department needs to conduct testing procedures on the system as a whole and San Carlos can expect to be without water during this time period.  There should be no residual impact of any kind once the water is turned back on around 4:30am.  I have placed notice signs in all elevators and am spreading notice verbally to all guests.  
Please contact me with any questions or concerns (251-747-4111).
-Dan